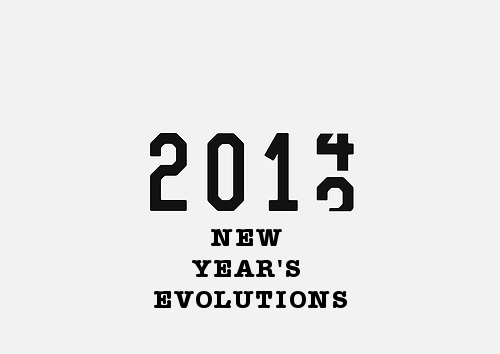 Instead of making New Year's resolutions for 2014 I'm going to do "mini evolutions."  Each month I'm going to either adopt a habit that I would like to make permanent, remove something from my life that needs removing, or simply test myself with challenges to see if I can do it.  So here goes:
January: NO SPENDING.  Unless I need it to live, I can't buy it.
February: GIVE SOMETHING AWAY EVERY DAY.  This could be stuff from my closet, food to the food bank, $5 every day to a different charity, or simply an honest compliment.
March: FLOSS.  42 years old I still haven't made this a habit.
April: WRITE EVERY DAY.
May: NO ELECTRONICS IN BED.  No checking the phone before getting out of bed in the morning, no playing Candy Crush until 3am, no endless browsing.  Kindle is allowed.
June: WALK, SWIM OR YOGA EVERY DAY.
July: NO PACKAGED FOOD.  No food that comes in boxes or bags unless it has only one ingredient (like frozen veggies).
August: PHONE CLEANSE.  This is going to be very hard, and will take some planning ahead, but I'd like to spend this month breaking up with my phone.  I will use it for calls, texts and for driving directions, but other than that it will stay out of my hand.
September: NO BUYING ANYTHING MADE IN CHINA.
October: TEA, NOT COFFEE. I love coffee so much that every once in a while I give it up just to make sure I can.
November: MEDITATE DAILY.
December: NO NEGATIVITY. Practice gratitude and positivity and cut back on complaining, criticizing, judging and doubt.